Newsroom
The Digital Preservation Coalition launch the 2015 – 2016 Prospectus
The Digital Preservation Coalition launch the 2015 – 2016 Prospectus
This week, the DPC has released its new Prospectus highlighting activities for the next twelve months.
'Our new Prospectus gives an indicative programme of publications and events for the next twelve months', explained William Kilbride of the DPC.  'September has been a busy month with three new members joining the DPC, so it is a great time to join given the wonderful range of expertise available from our current members'.
Upcoming events include the 'Preserving Social Media' and 'Practical Digital Preservation Metadata' Briefing Days on 27th October and 3rd December respectively.
The DPC Prospectus 2015-16 can be found online here:
http://www.dpconline.org/component/docman/doc_download/1435-dpc-prospectus-2015-16 
Social Media for Good: the Series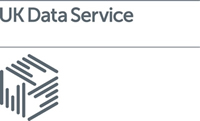 This year, DPC's Research and Practice team has been working on two studies commissioned by the UK Data Service as part of their Big Data Network Support. Both Preserving Social Media and Preserving Administrative and Transactional Data will address the issues facing long-term access to this big, fast-moving data and will be published as Technology Watch reports. As part of Preserving Social Media, this series of posts examines some of the points of tension in the efforts of research and collecting institutions to preserve this valuable record of life in the 21st century.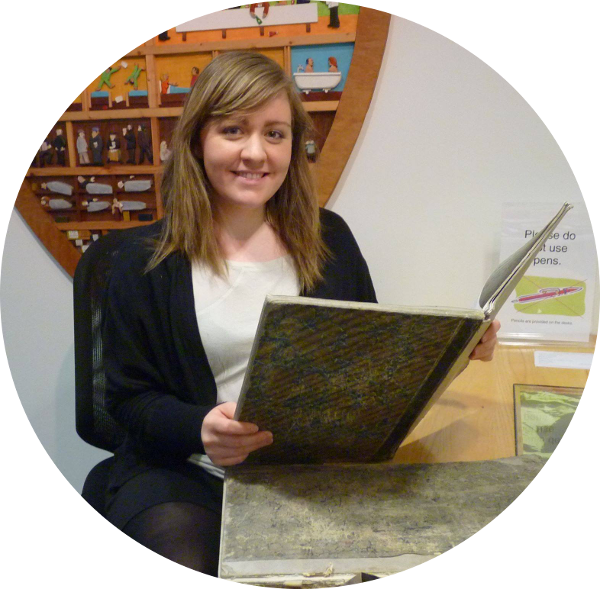 I'm Sara Day Thomson, Project Officer for the DPC, specialising in the pursuit of new solutions and innovations in digital preservation, proud graduate of Glasgow University's Information Management and Preservation MSc, and incurable librarian.
If you want to get involved, DPC and UKDS are holding a Briefing Day (a one-day workshop) on Preserving Social Media on 27 October in London. More details on our website: http://bit.ly/1M77F81
DPC Welcomes National Archives of Ireland as its newest member
The National Archives of Ireland has today joined the Digital Preservation Coalition (DPC).  The DPC is an advocate and catalyst for digital preservation, enabling its members to deliver resilient long-term access to content and services, and helping them derive enduring value from digital collections.  The core mission of the National Archives is to collect, manage, and preserve the public record of Ireland and ensure its long term availability as a research resource and to underpin citizens' rights.  The long term availability of the public record demonstrates transparency and accountability in the democratic process.

Speaking today, John McDonough, the Director of the National Archives noted that 'Joining the DPC will enable the National Archives to address matters such as the capture, curation and preservation of the public record which is increasingly generated in electronic format.  The National Archives will be able to leverage experience, technical knowledge and policy development from amongst the members of the DPC.  Membership of the DPC will ensure the National Archives is better placed to meet the significant challenges it faces in this area.'

In joining the DPC, the National Archives along with its sister institution the National Library, in addition to Trinity College Dublin, the Royal Irish Academy, and the Public Record Office of Northern Ireland will build towards a critical mass of institutions in Ireland concerned with the growing proliferation of cultural and administrative material in digital or electronic form and the need to take steps towards its ongoing preservation and access as key components of the State's cultural, social and administrative history.

'We're delighted to welcome the National Archives to the DPC', said Laura Mitchell, chair of the DPC and Deputy Keeper of the National Records of Scotland.  'Our generation has invested as never before in digital technologies so it falls to our great archives and libraries to ensure that future generations can enjoy, explore and exploit the vast digital legacy that we have created. But it is no easy task. 

'It is a great encouragement to all of us in the digital preservation community to be joined by the National Archives in that urgent and necessary endeavour.'


---
Media queries:
Press and Information Office, Department of Arts, Heritage and the Gaeltacht
Tel: 087 6737338 / (01) 631 3807 / 3838 / 3848 (direct)
E-Mail: This e-mail address is being protected from spambots. You need JavaScript enabled to view it
Web site: www.ahg.gov.ie   Twitter: @DeptAHG
---
Téann an Chartlann Náisiúnta i bpáirt leis an gCónaidhm um Chaomhnú Digiteach
Inniu, chuaigh an Chartlann Náisiúnta i bpáirt leis an gCónaidhm um Chaomhnú Digiteach (DPC).  Is tacadóir agus catalaíoch an DPC don chaomhnú digiteach, agus cuireann sé ar chumas a chuid ball rochtain sheasmhach, fhadtéarmach ar ábhar agus seirbhísí a chur ar fáil, agus cuidíonn sé leo fiúntas seasmhach a bhaint as bailiúcháin dhigiteacha. 
Is é bunchuspóir na Cartlainne Náisiúnta taifead poiblí na hÉireann a bhailiú, a riar agus a chaomhnú agus a chinntiú go mbeidh sé ar fáil mar acmhainn agus chun cearta an tsaoránaigh a chosaint.  Léiríonn infhaighteacht fhadtéarmach an taifid phoiblí trédhearcacht agus cuntasacht sa phróiseas daonlathach.
Agus é ag labhairt inniu, dúirt John McDonough, Stiúrthóir na Cartlainne Náisiúnta, 'Cuirfidh an nasc leis an DPC ar chumas na Cartlainne Náisiúnta aghaidh a thabhairt ar nithe ar nós gabháil, coimeád agus caomhnú an taifid phoiblí atá á chur ar fáil níos minice anois i bhformáid leictreonach.  Beidh an Chartlann Náisiúnta in ann leas a bhaint as taithí, eolas teicniúil agus forbairt polasaí bhaill an DPC.  Cinnteoidh ballraíocht sa DPC go mbeidh seasamh níos fearr ag an gCartlann Náisiúnta agus í ag tabhairt aghaidh ar na dúshláin shuntasacha atá roimpi sa réimse seo.'
Agus í ina ball anois den DPC, beidh an Chartlann Náisiúnta agus a comhinstitiúidí - an Leabharlann Náisiúnta, chomh maith le Coláiste na Tríonóide, Baile Átha Cliath, Acadamh Ríoga na hÉireann, Oifig Thaifid Phoiblí Thuaisceart Éireann - ag bogadh i dtreo mais chriticiúil d'institiúidí in Éirinn a bhfuil baint acu leis an iomadú d'ábhar cultúrtha agus riaracháin i bhfoirm dhigiteach nó leictreonach atá ag dul i méid agus leis an ngá atá le bearta a dhéanamh chun a chinntiú go mbeidh sé caomhnaithe agus go mbeidh teacht air i gcónaí mar phríomhghnéithe de stair chultúrtha, shóisialta agus riaracháin an Stáit.
'Tá an-áthas orainn fáilte a chur roimh an gCartlann Náisiúnta sa DPC,' a dúirt Laura Mitchell, Cathaoirleach an DPC agus Leas-Choimeádaí Thaifid Náisiúnta na hAlban.  "Tá glúin s'againne tar éis infheistíocht mhór a dhéanamh i dteicneolaíochtaí digiteacha agus, mar sin, ní mór dár gcartlanna agus dár leabharlanna a chinntiú go mbeidh na glúine atá romhainn in ann sásamh, iniúchadh agus leas a bhaint as an oidhreacht ollmhór dhigiteach atá cruthaithe againn. Ach ní gan dua a tharlóidh sé. 
'Is mór an ugach dúinn uile i bpobal an chaomhnaithe dhigitigh go bhfuil an Chartlann Náisiúnta tagtha ar bord chun cuidiú leis an iarracht phráinneach, riachtanach seo."
DPC Offers Scholarships to Members for DPTP - Introduction to Digital Preservation, 26-27 Oct, London
Tuesday, 22 September 2015 09:45
The Digital Preservation Coalition is pleased to offer two scholarships to attend the upcoming October 2015 instance of ULCC's beginners level Digital Preservation Training Programme – An Introduction to Digital Preservation at Senate House, University of London, London.
The Digital Preservation Training Programme (DPTP) is designed for all those working in institutional information management who are grappling with fundamental issues of digital preservation. It has recently been redesigned and is now offered as two separate courses: an introductory course and an intermediate course. The two scholarships offered in this call are for the 2-day beginner level course.
An Introduction to Digital Preservation is an entry-level course aimed at complete beginners who wish to learn more about the field. The course is ideal for starters in all disciplines who want to know more about digital preservation. The course is a starting point. It passes on awareness of subjects that need to be investigated in more depth, so those attending can expect a good deal of further reading afterwards and practical follow-up training / experience on their own behalf. The complements the regular Digital Preservation Coalition Event "Getting Started in Digital Preservation", and has been devised in full co-operation with the DPC.
DPTP is operated and organised by the University of London Computer Centre and is working towards conformance with the skills and competency levels defined by the DigCurV Curriculum Framework. It is supported by the Digital Preservation Coalition which originally helped to establish the course in 2005. There is more detail about the course online at http://www.dptp.org/.
Attendance at DPTP: An Introduction of Digital Preservation costs £570 per person (including VAT). However, the Digital Preservation Coalition is pleased to offer two full scholarships which meet the costs of the course fees. Applications are welcomed from DPC members and associates. The scholarship covers all tuition fees, course materials, access to online resources, lunch and refreshments. Travel, accommodation and subsistence are not funded.
This is the nineteenth time the DPC has offered scholarships to attend DPTP courses. Successful applicants will be asked to help promote the course and the work of the coalition. The DPC has supported a total of eighty four scholarships to attend DPTP courses.
See the attached announcement giving details of this programme or visit the ULCC/ DPTP website for details of the course. Please use the scholarship application form when applying for this grant. Applications close at midnight on 6th October 2015.
The PCF are looking to appoint an Image Preservation and Management Consultant
Image Preservation and Management consultancy role: The Public Catalogue Foundation (PCF)
Position Type: Consultancy, Fixed Term
Closing Date: Monday 5 October 2015, 9.00 BST
Contact: This e-mail address is being protected from spambots. You need JavaScript enabled to view it
The Public Catalogue Foundation (PCF) would like to appoint a consultant to assess the organisation's image management and preservation needs as it develops plans for the HLF-funded 'Your Sculpture' project and a new website, Art UK
The consultant will be required to: assess the PCF's current image preservation and management; produce a set of specifications and initial costings for image preservation, providing advice on which systems are required for ensuring we have the best practice in this area; provide advice on how the PCF should manage the storage and daily access of the range of image files that we have now and in the future, taking into account that the Your Sculpture project will generate a large volume of new digital media, including 2D image files, 3D image files and video over the next five years.
The specifications and estimated costs will be used by the PCF as part of the second-round application to the Heritage Lottery Fund for the Your Sculpture project Delivery Phase.
To receive a full copy of the brief (with payment details, deadlines, etc.) and further details of the project, please email the Project Manager, Katey Goodwin.
More information about the 'Your Sculpture' project can be found here: https://yoursculpture.wordpress.com/about/
DPC delighted to announce that ARA has come on board as a 'Bronze Sponsor' for the eagerly anticipate Second edition of the 'Digital Preservation Handbook'
The Digital Preservation Coalition is delighted to announce that The Archives and Records Association has come on board as a 'Bronze Sponsor' for the eagerly anticipated second edition of the 'Digital Preservation Handbook'.
Originally published in 2001 as a paper edition, 'Preservation and Management of Digital Materials: a Handbook' was the first attempt in the UK to synthesise the diverse and burgeoning sources of advice on digital preservation.  Demand was so great that in 2002, a free online edition of the Handbook was published by the newly established Digital Preservation Coalition (http://www.dpconline.org/publications/digital-preservation-handbook).  This online presence has ensured that the Handbook has reached a wide audience providing practical guidance to the subject of managing digital resources over time and the issues in sustaining access to them. It was warmly received and remains heavily cited. After more than a decade, in which digital preservation has been transformed, the handbook remains among the most heavily used area of the Digital Preservation Coalition website.
After extensive consultation, the DPC is now working with Neil Beagrie and others to issue a much over-due second edition of the handbook. Whereas the first edition began in print and moved online, the new version is being designed specifically as an interactive online resource incorporating real-life case studies along with practical expertise to illustrate many new tools and services now available within the digital preservation community, many of which did not exist when the first issue was published.  The new edition is being written through a series of interactive book-sprints and thoroughly reviewed by an international peer review college of experts and commentators.
'The Archives and Records Association has an impressive reputation for supporting its members with emerging issues in archives, such as digital preservation,' explained William Kilbride of the DPC.  'It's wonderful that they have come on board with this important project. We are grateful not just for their generous financial support but also for the enthusiasm and encouragement which comes with it.'
John Chambers, Chief Executive of the Archives & Records Association noted 'We are pleased to support the revision of the Digital Preservation Handbook from our Research, Development and Advocacy Fund. The existing handbook is an established source widely used by archivists and records managers, so we are keen to ensure it is updated and made more widely accessible.'
The new handbook project was initiated in 2014 with generous contributions from The National Archives who are the handbook's 'Gold Sponsor', and additional support from The British Library and JISC who are also Bronze Sponsors.
The handbook is due for launch in early 2016 but first components will be released in 2015.
Vacancy at the Science and Technology Facilities Council: Data Repository Developer
Data Repository Developer, Science and Technology Facilities Council
Please note the deadline for applications has been extended to 14th September 2015
Location: Didcot
Reference Number: IRC197213
Salary: Grade: RC-E £28384 - £38426
Position Type: Fixed term appointment, Full-Time
Closing Date: 14 September 2015
STFC is seeking to recruit a highly motivated individual to join its team at Rutherford Appleton Laboratory helping to design and build systems to manage and cross-link research outputs in support of the scientists and engineers of STFC.
The STFC Scientific Computing Department has a programme of development and support of large scale data management through the research lifecycle for STFC funded facilities (e.g. ISIS, CLF, DLS) and is looking to improve provision of services which support the long-term management of data which underpins the academic publication.
More information and details on how to apply: http://www.topcareer.jobs/Vacancy/irc197213_5630.aspx
DPC offers members a preview of new Technology Watch Report: Personal Digital Archiving
DPC offers members a preview of new Technology Watch Report: Personal Digital Archiving
The DPC, Gabriela Redwine and Charles Beagrie Ltd are delighted to offer members a preview of the latest DPC Technology Watch Report 'Personal Digital Archiving'. The report is written by Gabriela Redwine, Digital Archivist at the Beinecke Rare Book and Manuscript Library at Yale University Library.
'The term personal digital archiving refers to how individuals manage or keep track of their digital files, where they store them, and how these files are described and organised', explained Gabriela Redwine. 'People keep personal archives for many different reasons and the ubiquity of personal computing devices and the ease with which files can be duplicated often means that the same digital files can exist in multiple locations simultaneously.'
This preview report provides an overview of the key issues related to personal digital archiving, arguing for the importance and urgency of preserving personal files, while also acknowledging the difficulty of managing digital files that include a combination of digitised and born-digital materials. There is a short introduction to the role of cultural heritage organisations, in the history of personal digital archiving, as well as current initiatives, which sets the stage for resources and recommendations for individuals who want to be proactive about saving their own digital materials. 
This report is aimed at individuals who are concerned about how best to manage and preserve their own personal digital archives, as well as professionals who advise people on how to select and best preserve such digital content.
'We're delighted to give our members priority access to this report as a preview', explained William Kilbride of the DPC. 'Our Technology Watch Reports address topics that have major bearing on digital preservation.an advanced introduction that supports those charged with ensuring a robust digital memory. They are of general interest to a wide and international audience and are published for free as a distinctive contribution to the dissemination of good practice in digital preservation. But they are framed directly around the needs of our members who help suggest topics and help us turn ideas into sustained and significant advice that addresses their requirements.Right now we are releasing a preview to members; later in the year we'll publish an open access edition for all.'
Neil Beagrie, editor of the Technology Watch Report series on behalf of the DPC, added 'Personal archiving is where digital preservation most directly affects non-specialists as well as curators. This title in the Technology Watch Report series is likely to be of interest not only to DPC members and the digital preservation community, but eventually to a wider public. I hope DPC members will enjoy it and some new features such as the illustration and photographs that have been introduced.'
Personal Digital Archiving' is published by the DPC in association with Charles Beagrie Ltd. Neil Beagrie, Director of Consultancy at Charles Beagrie Ltd, was commissioned to act as principal investigator for, and managing editor of, this Series in 2011. He has been further supported by an Editorial Board drawn from DPC members and peer reviewers who comment on text prior to release: William Kilbride (Chair), Janet Delve (University of Portsmouth), Marc Fresko (Inforesight), Sarah Higgins (University of Aberystwyth), Tim Keefe (Trinity College Dublin), and Dave Thompson (Wellcome Library).  
The preview can be accessed by members online at: http://www.dpconline.org/advice/technology-watch-reports (login required)
The report will be published for the public later in 2015.
Vacancy at The Open Preservation Foundation: Executive Director
Executive Director, The Open Preservation Foundation (OPF)
Location: ​​Negotiable (with significant travel within EU and beyond)
Salary: from £45,000 per annum
Position Type: Fixed term for 12 months, Full-Time (37.5 hours/week)
Closing Date: Monday 21 September 2015 at 12 noon BST
The Open Preservation Foundation an international, not for profit membership organisation providing digital preservation services to memory institutions around the world. They are seeking to recruit a new Executive Director to provide strategic leadership and operational management of the organisation
Job purpose
*To lead, manage, and develop the OPF and build an international community of practitioners working in in the field of digital preservation.
*To develop and enhance the membership of the OPF and ensure that member organisations benefit from their association with the organisation.
*To promote and advocate open digital preservation solutions and services.
*To provide leadership and management of OPF staff (currently 3.0FTE) and budgets (c. £250k/annum) and to run the organisation responsibly and with accountability.
For more information on this position and details on how to apply visit: 
Fear of the executables: who is going to preserve software in the UK?
I was reminded this week about the issue of software preservation from a couple of different quarters. First by a slightly random twitter conversation about reading lists, and secondly by the latest blog post from David Rosenthal. The former took me back to one of the first pieces of digital preservation literature I ever read. It was originally recommended to me by former colleague, friend and mentor, David Holdsworth. It helped me to really understand, for the first time, what the challenges of preserving digital stuff were all about. It's a short piece in the Computer Conservation Society bulletin called "The Problems of Software Conservation" by Doron Swade. It delves into what it means to preserve something interactive, where the function is (largely) more important than the physical form. Looking back, what strikes me about this writing is the date of publication. 1993. Despite many advances in digital preservation, so much so that someone touting the existence of a digital dark age provokes a backlash, we still haven't nailed the software preservation problem 22 years later.
David Rosenthal's recent blog post delves right into the largely legal reasons behind this, and supports a sensible way of slowly moving forward. Although copyright and licensing are the main problems, it's also I think an issue of roles, responsibilities and funding. Although most memory organisations will need some software preservation in order to keep their non-executable data alive, few have really taken on and owned the role. There are some notable exceptions in the States and in Europe, but certainly here in the UK it's been a disappointing picture. The museum sector in particular has not moved from custodian of the object to custodian of the code. The story that Swade's paper brings to life unfortunately rings hollow. Organisations have likely been reluctant to move into new collecting and preserving areas, when they can barely stay afloat financially as it is. Software preservation within museums has largely stopped at putting boxes on shelves (and small scale albeit tremendous educational roles such as that at TNMOC). This is a shame as I think one of the major gaps between libraries and the tech focused museums has in fact been the software. Bridging the gap would bring dividends for all.
On a more personal note, I was disappointed in recent times to see the National Media Museum contract and effectively withdraw staffing for the National Videogame Archive. After being threatened with closure and only escaping (with massive cuts) after a public campaign it's perhaps not surprising that software isn't on the priority list. The current funding outlook in the UK is of course utterly depressing...
Some European memory institutions have at least collected software, and Rosenthal points to the legal deposit route as a way of edging us closer to success. In the UK unfortunately, our track record has been disappointing. The (relatively) recent changes in legal deposit legislation were pretty conservative, and the legal deposit libraries aren't actually collecting software themselves.
The one glimmer of hope has been from the Galleries sector of our memory institution quartet, where organisations such as the Tate, have moved carefully forward into the digital domain. While preserving complex interactive digital artworks is not a challenge to be sniffed at, this is tackling a substantially different problem from the broader software archive that we need to access our data under emulation.
Looking at the problem from the other direction, engagement with some of the larger software publishers could prove fruitful, and some progress was made with Microsoft (to the company's credit) a few years back. A more sustained effort here might make the broader legal/legislation issue easier to tackle...
So we have something of a gap here in the UK. Why we have little interest in preserving software is beyond me. Whether considering the UK's role in the birth of computing, the emergence of the home computer market, the vast income made from the computer games industry today or the recent return to programming as something of real value to teach our kids: software *is* now actually sexy. And you can quote me on that (although I will of course deny saying it). Software is at the heart of the story of our time: the revolution in IT. Why are our memory organisations not collecting and preserving it?
From the technology side, we've had a lot of great work from an array of projects and initiatives, as summarised in an over the top manner by yours truly when I proclaimed 2014 the "year of emulation" at the DPC Digital Preservation Awards. But this of course makes it all the more frustrating that just as emulation matures as a really usable technology we can't legally do much with it.
I don't believe that we're in such a bad place that we should preserve our data by printing it out - far from it. But if we want to feel confident about #nodigitaldarkage then running old software is going to be important, and this is certainly where I do agree with Vint Cerf.
We often seem resigned to the idea that changing the legal situation in order to provide exceptions for software preservation (or perhaps I should say "access to our data using old software") is so unlikely that it's a battle not worth fighting. I disagree. This is a problem we must address if we want our future digital preservation to be really successful.
Championing the touted UNESCO software archive, and progress made by European partners, should certainly be on the agenda. But we should also not give up on making the case for software preservation in the UK.
Paul Wheatley, Head of Research and Practice, DPC
Page 1 of 33