We are grateful to the following agencies who have contributed materially to the Digital Preservation Awards
List of sponsors
The National Archives
National Records of Scotland
De Nationale Coalitie Digitale Duurzaamheid (NCDD), Sponsor of the Award for Teaching and Communication
Preservica
Wellcome Trust
Software Sustainability Institute (SSI)
The National Archives, Sponsors of the Digital Preservation Awards Ceremony (Gold sponsors)

The National Archives are the official archive and publisher for the UK government and guardians of over 1,000 years of iconic national documents and a non-ministerial government department. The National Archives are also expert advisers in information and records management and are a cultural, academic and heritage institution and fulfil a leadership role for the archive sector, working to secure the future of physical and digital records.
National Records of Scotland, Sponsors of the Digital Preservation Awards Ceremony (Bronze sponsors)

National Records of Scotland (NRS) is a non-ministerial department of the Scottish Government with the mission to collect, preserve and produce information about Scotland's people and history and make it available to inform current and future generations. Established on 1 April 2011, following the merger of the General Register Office for Scotland (GROS) and the National Archives of Scotland (NAS), the NRS sits within the Scottish Government's Culture, Europe and External Affairs portfolio.
De Nationale Coalitie Digitale Duurzaamheid (NCDD), Sponsor of the Award for Teaching and Communication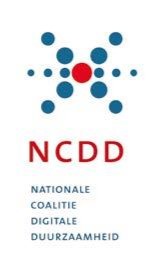 The National Coalition for Digital Preservation (NCDD) creates a colaborative cross-domain organisational and technical infrastructure which aims to guarantee the long-term usability of digital files. It has a dual role: firstly, it is a platform for cross-domain knowledge-sharing and awareness-building regarding the long-term accessibility of digital information. Secondly, the NCDD conducts collaborative projects in the field of sustained access. These projects form the building blocks of a shared infrastructure for sustained access in the Netherlands, and they are executed by teams of experts from NCDD partner organisations. In 2015 and 2016, these activities have been performed as part of the Digital Heritage Network's work programme.
Preservica, Sponsors of the Digital Preservation Awards Ceremony (Silver sponsors)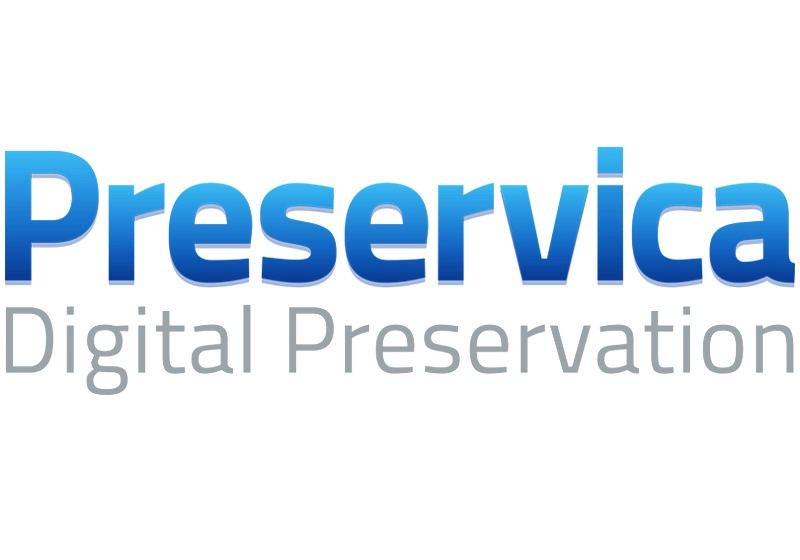 Preservica is a world leader in digital preservation technology, consulting and research with active preservation solutions used by leading businesses, archives, libraries, museums and government organizations globally, to safeguard and share valuable digital content, collections and electronic records, for decades to come. These include the UK National Archives, the Met Office, Texas State Archives, Wellcome Library and HSBC, to name a few. Preservica's award-winning digital preservation and access software is a complete, standards-based (OAIS ISO 14721) trusted repository that includes connectors to leading Enterprise Content and Records Management systems to ensure long-term usability, trustworthiness and preservation of vital digital records, emails and content.
Wellcome Collection, Sponsors of the Digital Preservation Awards Ceremony venue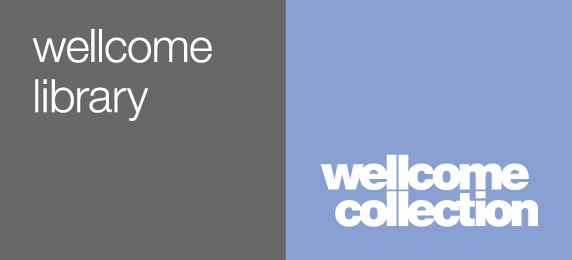 Wellcome is a global charitable foundation, both politically and financially independent which supports scientists and researchers, takes on big problems, fuels imaginations, and sparks debate. Wellcome remains true to the vision and values of founder, https://wellcome.ac.uk/about-us/history-wellcome" style="margin: 0px; padding: 0px 16px 0px 0px; position: relative; background: url("/../images/icons/external.gif") right -1px no-repeat;">Sir Henry Wellcome, a medical entrepreneur, collector and philanthropist. Their work today reflects the amazing breadth of Henry's interests, and his belief that science and research expand knowledge by testing and investigating ideas. Wellcome's funding supports over 14,000 people in more than 70 countries. In the next five years, they aim to spend up to £5 billion helping thousands of curious, passionate people all over the world explore ideas in science, population health, medical innovation, the humanities and social sciences and public engagement.
Software Sustainability Institute (SSI), Sponsors of the Award for Research and Innovation

The Software Sustainability Institute is a leading international authority on research software sustainability, working with researchers, funders, software engineers, managers, and other stakeholders across the research spectrum. The use of software in research continues to grow, and the Institute plays a key role in helping the research community to help itself. The SSI comprises a network of over 60 Fellows from across research disciplines, championed research software and software career paths to stakeholders, and has worked with over 50 projects to improve their codes, written guides on all aspects of software sustainability read by over 50,000 people, and organised training events for thousands of learners. Their mission is to cultivate better, more sustainable, research software to enable world-class research ("Better software, better research").


Download our sponsor pack and contact us if you would like to support the Digital Preservation Awards as a sponsor.